Sunday 29 July 2012
Brad Pitt: Being a dad to a large family is the biggest pain I've ever experienced but I love the chaos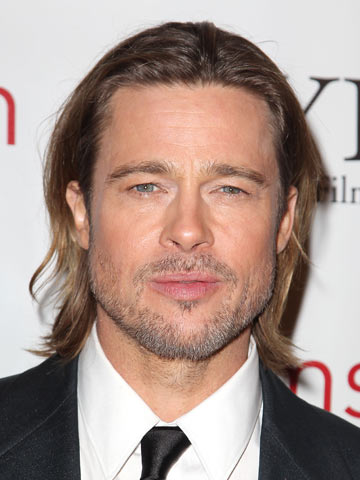 Brad Pitt's home life is chaotic
Brad Pitt admits it isn't easy bringing up a family of 6 kids.
The 48-year-old actor loves being dad to his brood with fiancée Angelina Jolie, 37, but he's often left feeling a little overwhelmed.
'It's the biggest pain I've ever experienced,' says Brad.
'I love it and I can't recommend it any more highly - although sleep is non-existent.
'It's chaos at times, but there's such joy in the house.'
Despite his brief moments of stress, Brad wouldn't change anything about living with family-orientated Angelina - who'd already adopted 10-year-old Maddox and 7-year-old Zahara before they got together in 2005.
Brad grew up with just 2 younger siblings - Doug and Julie - and was always envious of his peers with more relatives.
'I had a friend who had a big family when I was a kid,' Brad tells Celebs On Sunday.
'I just loved the chaos around the breakfast table and the fighting and the ribbing.
'I just decided then if I was ever going to do it, that's the way I was going to do it.'
SEE PICTURES Brad Pitt and Angelina Jolie - a love story in photos>>
SEE PICTURES Angelina Jolie - from sultry teenage to sexy Hollywood star>>
SEE PICTURES Brad Pitt and Angelina Jolie's loved-up date at the Super Bowl>>
SEE PICTURES Angelina Jolie and Brad Pitt nuzzle up at Cannes>>
Anna Duff