Tuesday 21 February 2012
Harry Styles' ex Caroline Flack reveals the new curly-haired love of her life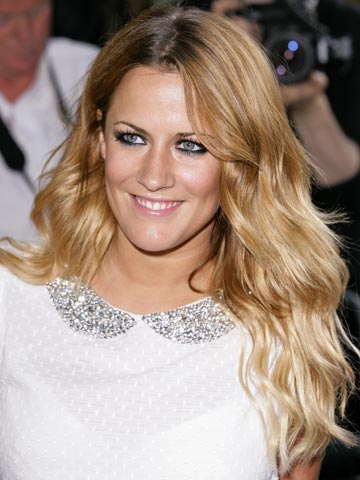 Caroline Flack is excited about The Brits tonight
Caroline Flack has a new floppy-haired love.
The Xtra Factor host has the perfect replacement for ex-boyfriend Harry Styles and has posted a picture of her latest squeeze on Twitter. Only he's not quite what you'd expect.
'The new love of my life... Jeffrey...' Tweets Caroline, 32, along with a photo of her cuddling a cute white puppy.
Caroline and One Direction cutie Harry, 18, split in January after 3 months together.
But the former couple are set for a reunion at tonight's Brit Awards, where 1D are nominated in the Best British Single category for their debut track What Makes You Beautiful.
'In a fitting for the BRITS!!!' Tweets Caroline.
SEE PICTURE Caroline Flack's new 'love'>>
NEW PICTURES Celebrity hair: Caroline Flack - dark to blonde and dip-dye>>


NEW PICTURES Caroline Flack joins stars at National TV Awards 2012>>
EXCLUSIVE PICTURES Caroline Flack shows off exactly what Harry Styles sees in her>>
NEW PICTURES One Direction teen star Harry Styles' rise to fame>>
SEE PICTURES Harry Styles and One Direction perform new song Gotta Be You on German TV show>>
SEE PICTURES Harry Styles and One Direction at Capital FM Jingle Bell Ball 2011>>
SEE EXCLUSIVE VIDEO Teen Now meets Harry Styles and One Direction>>
SEE VIDEO One Direction mobbed by screaming fans in London>>
NEW PICTURES One Direction promote new single What Makes You Beautiful on Radio 1>>
Harry Styles supports Cancer Research UK




One Direction coming soon
Teen Now meets One Direction part 1
Teen Now meets One Direction part 2
Capital FM Jingle Bell Ball part 2