Sunday 19 February 2012
James Corden: I'm going to kick my Cornetto addiction and lose more weight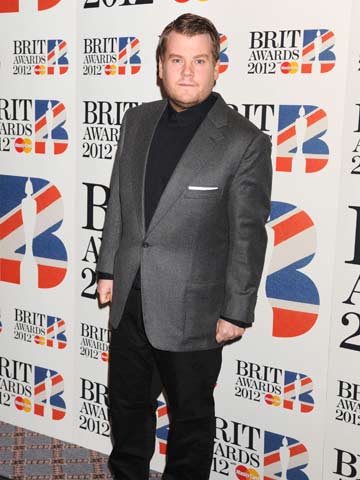 James Corden has gone from 21st to 16st
James Corden showed off a new slim physique last month after shedding an incredible 5st.
The 33-year-old actor and writer wants to lose more weight, although there's one thing holding him back - his love of ice cream.
'I'm still 16st. When I was doing Fat Friends or The History Boys I used to be 21st,' says James.
'I love Cornettos - that will always be a weakness to me.
'It is hard. But I have enjoyed having energy and being lighter.'
James has become known for playing chubby characters on screen.
He found fame as bullied schoolboy Jamie Rymer in Fat Friends and starred as Smithy in Gavin & Stacey with Ruth Jones, who has also transformed her figure.
But since his fiancée Julia Carey gave birth to his son Max last March, he's been on a mission to improve his health.
'Over the last two to three years I've grown up, that's the truth,' James tells the Daily Star Sunday.
'I've never been miserable or unhappy but I'm 33. Before I know it I will be 35 then I'll be 40.
'It's enough now of being unhealthy. I have a family and I owe it to them to be as healthy as I can.
'A great sense of clarity comes when you have a child. It shows the important stuff to be important.'
PHOTO GALLERY Celebrity weight gains and losses>>
NEW PICTURES Ruth Jones' incredible weight loss story>>
NEW PICTURES Dawn French: Her weight loss story>>
PHOTO GALLERY The changing shape of Natalie Cassidy - yo-yo weight loss>>
SEE PICTURES Celebrity baby names A to Z>>
SEE PICTURES Celebrity baby births 2010>>
SEE PICTURES Pregnant celebrities>>
Anna Duff