Saturday 25 February 2012
Alex Reid: My daughter will be a bad-ass - I'll train her hard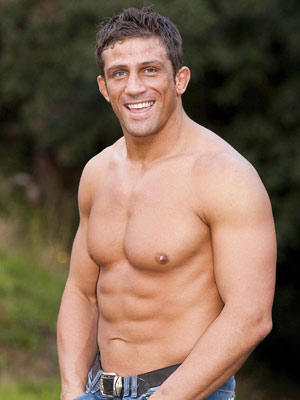 Alex Reid is a professional cage fighter
Alex Reid says no one will dare give his daughter a hard time once he's toughened her up.
The cage fighter, whose fiancée Chantelle Houghton, 28, is pregnant with their first child, will do all he can to ensure she can't be hurt.
'She'll be a bad-ass,' says Alex, 36.
'I'm already planning on taking her to jujitsu.
'I'm not going to let any boys mess her around.'
Alex reckons it's his fatherly duty to make sure his girl's no weakling.
'I'm going to train her hard,' he says.
'Make her really strong in the mind, so she knows what's right and wrong and how to handle tricky situations.
'I feel that's my role.'
SEE PICTURES Chantelle Houghton and other pregnant celebrities>>
SEE PICTURES Celebrity births 2011>>
SEE PICTURES Celebrity births 2010>>
SEE PICTURES Celebrity baby names A to Z>>
Esme Riley