Monday 13 February 2012
Fearne Cotton: I'm always tit-taped into my red carpet dresses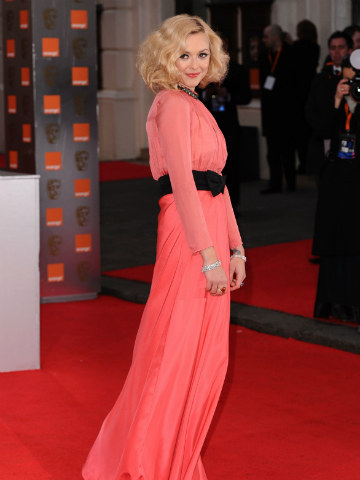 Fearne Cotton has her own individual style
Fearne Cotton looked sensational at the Bafta Film Awards yesterday - and she's a girl who's often on the red carpet.
'Spanx are a must,' she tells us.
'The red carpet's scary enough without trying to suck your tummy in or worrying if you've got a boob hanging out.
'I have a plethora of tummy control underwear as I like the feeling of being supported - and I'm always tit-taped in my dresses.'
Fearne, 30, swaps heels with best friend Holly Willoughby.
'Holly and I both love shoes,' she says. 'Holly borrowed my Miu Miu heels for the red carpet and she has a beautiful pair of green velvet Charlotte Olympia heels, but she won't trust me with them!
'Holly does the "dress and diamonds" look so well, but I'm more quirky.
'Your clothes have to express how you're feeling and I can't do the Jessica Rabbit "sexy glam" thing.'
Read all of Fearne Cotton's red carpet confessions in Now magazine dated 13 February 2012 - out now!
NEW PICTURES Fearne Cotton at the Baftas 2012>>
SEE PICTURES Fearne Cotton attends Glamour Women Of The Year Awards 2011>>
PICTURE GALLERY Fearne Cotton and celebrity splits 2011>>
SEE PICTURES Engaged celebrities>>