Friday 03 February 2012
Nicola Roberts: Cheryl Cole and I were bamboozled when we first saw a sat nav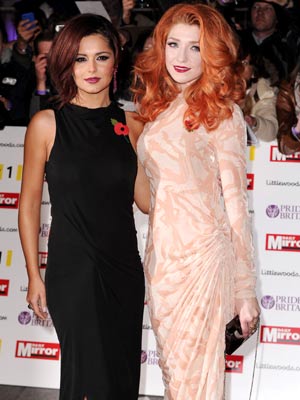 Nicola Roberts and Cheryl Cole are best friends
Nicola Roberts and Cheryl Cole were very unworldly before they joined Girls Aloud 10 years ago.
They got together after winning Popstars: The Rivals in 2002 and found they had a lot to learn.
Nicola, 26, and Cheryl, 28, definitely weren't up with the latest technology.
'A car came to pick me up with a sat nav,' recalls Nicola.
'I got in the car and said to the driver: "You what? You're trying to tell me that computer can tell us how to get there? I do-not-believe it."
'Put it this way. [Cheryl] didn't know what a sat nav was either.'
NEW PICTURES Celebrity teeth - brand new showbiz smiles>>
SEE PICTURES Cheryl Cole debuts big hair for new job as judge on US X Factor>>
FASHION GALLERY SPECIAL Cheryl Cole's fashion history - the highs and the lows>>
NEW PICTURES Cheryl Cole wears nude dress to meet Prince Charles>>
SEE PICTURES Cheryl and Ashley Cole: The story so far>>
SEE PICTURES The life of Ashley Cole's ex Cheryl Cole>>
Anna Duff