Thursday 26 January 2012
Daisy Lowe fancies Olly Murs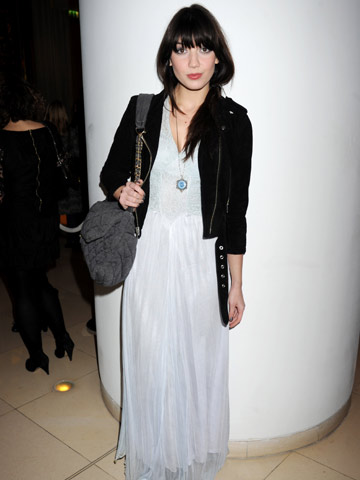 Model Daisy Lowe is ready to move on from ex-boyfriend Matt Smith
Having split with Time Lord boyf Matt Smith, it seems Daisy Lowe, 22, is keen to make Olly Murs' heart skip, skip, skip a beat.

Our source says: 'She's waiting to see what happens with Matt, but she's saying she'd really like to get to know Olly.'

We're sure Olly would be more than happy to take Daisy out - he doesn't have much luck when it comes to dating.
'Everyone thinks I'm gay!' Olly, 27, told Now's Dan Wootton recently.

'It's ridiculous. I'm definitely not gay.'
Read more celebrity love gossip in the latest issue of Now dated 30 January 2012 - out now!
SEE PICTURES Doctor Who's Matt Smith kisses Daisy Lowe>>
SEE PICTURE Reunited Matt Smith and Daisy


Lowe kissing on holiday>>
SEE PICTURE Doctor Who star Matt Smith holds hands with Daisy Lowe>>
SEE PICTURES Doctor Who past and present>>
PICTURES Matt Smith and Karen Gillan dress up for Doctor Who TV premiere in New York>>
SEE PICTURES Matt Smith leads the way at Doctor Who signing>>