Friday 20 January 2012
SHOCK! Paul Daniels chops off his finger with a saw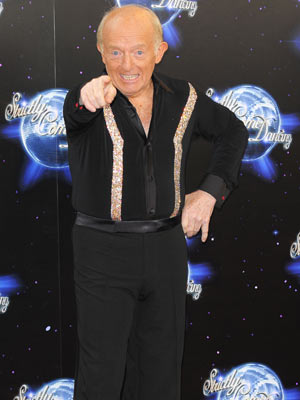 Paul Daniels married his assistant Debbie McGee in 1988
Paul Daniels has revealed that he thought his career as a magician was over when he accidentally cut off his wedding ring finger on New Year's Day.
The TV favourite was working on building a safety device for a circular saw in his garden shed at home in Berkshire when his hand slipped into the power tool's teeth.
Despite his agony, Paul drove himself to hospital.
'My head was full of the pain and the possible thought that it was the end of my magic,' says Paul, 73, who's married to 53-year-old Debbie McGee.
Paul cut off the top of his ring finger and also damaged his forefinger and pinky in the accident.
'It's all a bit of a mess,' he tells Mail Online.
'I may try to get a prosthetic finger!'
SEE PICTURES Paul Daniels in Strictly Come Dancing 2010 contestants revealed>>
Esme Riley