Thursday 19 January 2012
Natasha Giggs denies Ayia Napa holiday sex sessions with 23-year-old party boy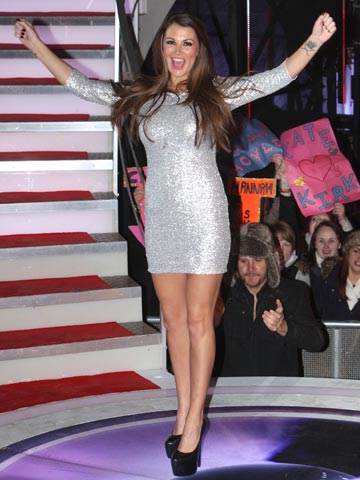 Natasha Giggs still loves husband Rhodri
Just as it seemed Natasha Giggs had patched things up with husband Rhodri, a 23-year-old barber has claimed he enjoyed sex with the WAG 3 nights running in Ayia Napa.
Graham Griffiths alleges he met Natasha last August - 2 months after she alleged an 8-year-affair with 34-year-old Rhodri's brother Ryan Giggs, 38 - via his friend Lewi White, 21.
'I only knew her for 3 nights and I slept with her every one,' claims Graham, who has made public a photo of him asleep in bed with a full-clothed girl with long brunette hair who looks similar to Natasha.
'She wore me out - she let me do everything with her and I couldn't help myself.'
Barber Graham claims Natasha, who was not with husband Rhodri during her holiday to the Cyprus resort, came to meet him in a bar after they'd made contact on Facebook via Lewi, as well as talking on the phone.
He alleges they left the night spot and ended up in bed - then enjoyed steamy sessions the following 2 nights.
'Natasha's a man-eater and I think the only chance of their marriage working is if Rhodri keeps her locked up,' he tells The Sun.
'She's a hell of a woman - great fun and like one of the lads, with lots of banter.
'But she clearly likes the company of men and she shouldn't be married.'
But Natasha has already denied Graham's claims: 'Pathetic!! Last August as a SINGLE girl on holiday.... With NO SEX involved! Sad little boy!' Tweets Natasha, 29.
SEE PICTURES Big Brother - where are they
now?>>
SEE PICTURES Ultimate Big Brother contestants>>

SEE PICTURES Big Brother's hottest
housemates>>
SEE PICTURES Big Brother - couples quiz>>
SEE PICTURES Big Brother - where are they
now?>>
Esme Riley