Thursday 19 January 2012
Jennifer Aniston wants Demi Moore to try online dating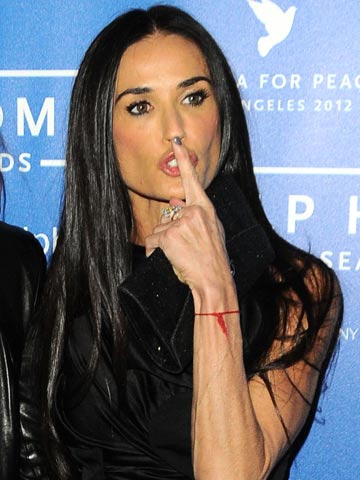 Demi Moore doesn't need the internet to find a man
Newly single
Demi Moore'
s pal
Jennifer Aniston
is trying to get her
online dating
.
'Jen's done it and told Demi it really helped raise her confidence,' says a source.
But Demi, 49, mightn't need Jen's help - we can reveal she's dating 6ft 3in model Blake Corl-Baietti, who serves in the Californian National Guard.
A friend confides: 'It's early days but Blake's a much more serious character than Ashton Kutcher and loves to cook for her.'
Read more celebrity gossip in the latest issue of Now magazine dated 23 January - out now!
SEE PICTURES Demi Moore and Ashton Kutcher in Celebrity splits 2011>>
SEE PICTURES Celebrity toyboys>>
READ ABOUT Demi Moore's search for the truth about Ashton Kutcher's affairs here >>