Tuesday 17 January 2012
Rhodri Giggs: I married Natasha for better, for worse - Ryan is a weasel for having affair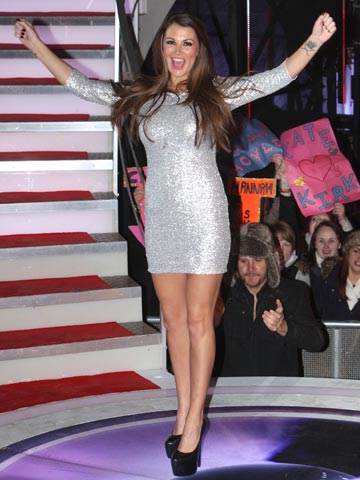 Former Celebrity Big Brother contestant Natasha Giggs married Rhodri in 2010
Rhodri Giggs is trying to repair his marriage to wife Natasha Giggs - 7 months after she alleged she had an 8-year affair with his footballer brother Ryan.
Though Ryan originally denied the reported affair, Rhodri claims he was forced to come clean after Natasha showed him text messages from the Manchester United star.
'The hardest thing about this all is the image of them being together,' says Rhodri, 34.
'I married her for better, for worse - for life.'
Rhodri hasn't spoken to Ryan, 38, since their 'showdown' a month after news of the alleged affair broke.
And though he describes his brother as a 'weasel', Rhodri appreciates that Natasha, 29, has apologised and shown regret - and he wants to give things another go.
'She is the mother of my kids,' Rhodri tells The Sun.
'I just want to provide for them and see if I can get my family back.
'It may not work, but I have to try. We're on the right road.
'It's a good relationship and we're getting on well.'
SEE PICTURES Big Brother - where are they
now?>>
SEE PICTURES Ultimate Big Brother contestants>>

SEE PICTURES Big Brother's hottest
housemates>>
SEE PICTURES Big Brother - couples quiz>>
SEE PICTURES Big Brother - where are they
now?>>
Esme Riley