Wednesday 11 January 2012
New mum Lily Allen on Twitter: Boobs are not just sexy fun bags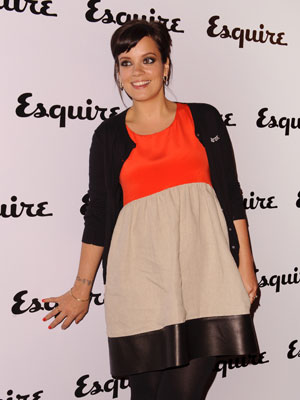 Lily Allen married Sam Cooper in June 2011
Lily Allen has been sharing the wonders of her new life as a mother on Twitter.
The former singer, who gave birth to baby girl Ethel Mary in November, has been having a few problems with soggy boobs.
'I feel sick,' Tweeted Lily, 26.
'And I left the house without breast pads and started leaking all over myself at the #Wolsley .oh and I wiped out in the street earlier #glam.'
A Twitter fan soon replied to Lily's story and branded it 'disgusting' - but the Smile singer can't understand why.
'What do you mean it's BEAUTIFUL !!!!! Boobs are not just #sexyfunbags , they be feeding implements too,' she writes.
SEE PICTURES Lily Allen in Celebrity births 2011>>
SEE PICTURE Lily Allen and her baby bump at Halloween>>
SEE PICTURES Lily Allen marries Sam Cooper - see their wedding photos>>
SEE PICTURES The life of Lily Allen - her story in photos>>
SEE PICTURES Lily Allen Style File>>
Esme Riley