Saturday 07 January 2012
Sarah Harding: I went to rehab for my addiction to sleeping pills as well as alcohol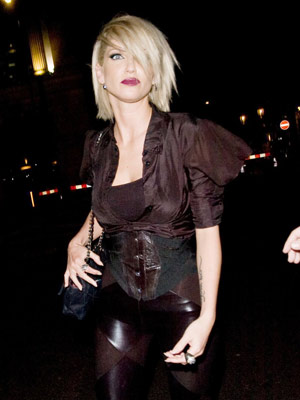 Sarah Harding and fiancÚ Tom Crane broke up last September
Sarah Harding has admitted that she had a 4-year addiction to powerful sleeping pills.
The Girls Aloud star went to rehab in South Africa in October not only for her alcohol dependency but also because she was hooked on Zopiclone tablets.
'Coming off them was horrible,' says Sarah, 30.
'It took 3 weeks in rehab to start sleeping normally again.'
Sarah - who says her drinking spiralled out of control after her split from fiancé Tom Crane - reveals that she spent the first 3 days in the clinic in detox, where she was put on valium.
'They literally comatose you in case you have a fit,' she tells The Sun.
'Because if you come off alcohol too quickly you have fits. I didn't even know that.
'I wasn't drinking as heavily as some people in there, so luckily I got out after 3 days to continue my treatment.
'Everything was OK with my body, my liver was OK. I had all of that checked.'
SEE PICTURES Cheryl Cole and Nicola Roberts support Girls Aloud bandmate Kimberley Walsh at her Shrek debut>>
SEE PHOTOS Kimberley Walsh's coral pink lips>>
SEE PICTURES Sarah Harding - Girls Aloud kick off Out Of Control tour>>
Esme Riley