Saturday 07 January 2012
Harry Styles' squeeze Caroline Flack: I don't like having big boobs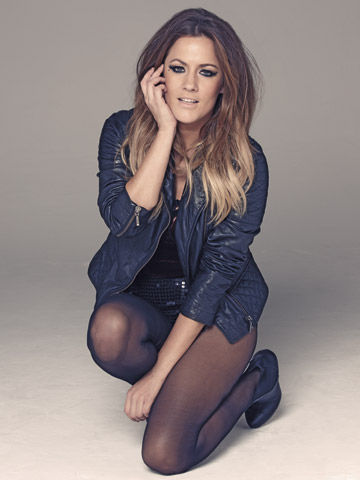 Caroline Flack would rather not have a generous bust
When Caroline Flack posed for Now in a raunchy Agent Provocateur body teamed with backseam tights, The Xtra Factor presenter admitted she doesn't reckon she's hot.
Harry Styles would definitely dispute that one, but Caroline isn't happy with her natural curves.
'I don't like having big boobs,' Caroline confided to Now's Style Editor Alison Tay.
'All the females in the Flack family have them and I know they're only going to get bigger.
'I don't see myself as sexy. I'm a bit clumsy to be sexy. I'm always the girl that falls over.'
Caroline, 32, had bad skin when she was a teenager and didn't have much confidence.

'Growing up I suffered from acne and eczema. I was a bit of an ugly duckling,' she admits.

'My twin sister was beautiful - the most stunning girl you've ever seen.

'She was Miss Popular. I always wanted to be like her.'
See all Caroline Flack's sexy photos from the Now shoot>>
SEE PICTURES Harry Styles and One Direction perform new song Gotta Be You on German TV show>>
SEE PICTURES Harry Styles and One Direction at Capital FM Jingle Bell Ball 2011>>
SEE PICTURES Harry Styles and One Direction and JLS rock the stage at The X Factor 2011's live final>>
SEE EXCLUSIVE VIDEO Teen Now meets Harry Styles and One Direction>>