Wednesday 04 January 2012
Josie Gibson: Why would John James Partonís fans be so cruel?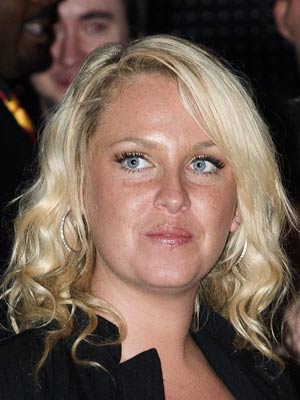 Josie Gibson is horrified by the names she's been called
It's been almost a year since the
Big Brother
lovebirds split up, but
Josie Gibson
reveals that fans of her ex John
James Parton
, 26, have made her life hell over the last few weeks.
The TV star has suffered in silence as John James's fans have bullied her via Twitter and even threatened to kill her family.

But after months of insomnia, stress and phobias about answering the door or going out, Josie's finally standing up to the cyber bullies.

A tearful Josie, 26, tells Now: 'John's slagged me off on Twitter and now his fans are doing it.
'One of them called me "a baby killing fat c****."
'That hurts.'
Read the full story about Josie Gibson and John James Parton in Now magazine dated 9 January 2012 - out now!
EXCLUSIVE PICTURES Big Brother winner Josie Gibson gets naked for Now>>
EXCLUSIVE VIDEO Big Brother star Josie Gibson's naked shoot>>
MORE PICTURES Josie Gibson and John James'
love story>>