Wednesday 04 January 2012
JLS star Marvin Humes and fiancee Rochelle Wiseman planning to marry in March?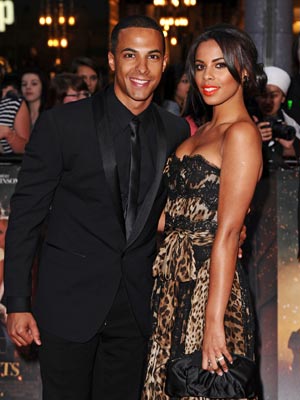 Marvin Humes and Rochelle Wiseman live together
Marvin Humes and his Saturdays fiancée Rochelle Wiseman want to get hitched asap.
The couple, who have been dating 2 years with a brief split in November 2010, only got engaged on New Year's Eve, but are said to be keen to schedule their wedding to coincide with their birthdays in March.
'Rochelle has been telling her pals how excited she is and that she loves the birthday idea,' a source tells the Daily Star.
'She thinks combining the events will make it the most amazing 3-way celebration ever.'
JLS star Marv turns 27 on 18 March, while Rochelle will be 23 just 3 days later, so the pair haven't got long to organise their big day.
'Its official Marvin proposed 2me 2day,wanted 2 tell u b4 some1 else did!SO excited 2 b Mrs Humes.x,' Tweeted Rochelle from Antigua after her man proposed.
SEE PICTURES Marvin Humes and Rochelle Wiseman in Engaged celebrities>>
SEE PICTURES Celebrity weddings 2011>>
SEE PICTURES JLS in concert in Scotland>>
See Look's behind-the-scenes video of Marvin Humes and JLS>>

SEE PICTURES Marvin Humes - The JLS boys' stories in
photos>>
Esme Riley