Thursday 05 January 2012
Christine Bleakley: I can't fault Frank Lampard - my life is magical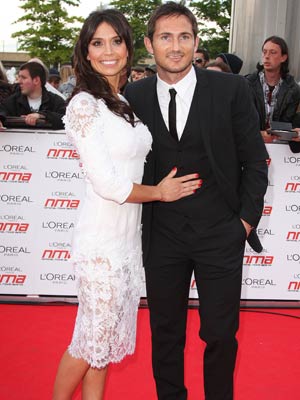 Christine Bleakley is loved-up with Frank Lampard
Even though they haven't set a date yet, Christine Bleakley has found 'complete happiness' in her personal life after accepting Frank Lampard's marriage proposal.
'It's been a magical experience,' Christine, 32, tells Now's Dan Wootton.
'I never thought I'd find the man for me, to be honest with you.

'But it just clicked with him. We're a proper little team.

'My life has changed in ways that I never thought, too.'
Frank's daughters Luna, 6, and Isla, 4, from his relationship with Elen Rivas are now a big part of Christine's life. And the footballer is a devoted partner.
'He changed his life to suit mine on Daybreak by going to bed earlier and wanting to make me happier about everything,' reveals Christine.
'We have the two girls a lot of the time.
'I can't fault him.'
Read Dan Wootton's full interview with Christine Bleakley in Now magazine dated 9 January out now!
NEW PICTURES Christine Bleakley and Frank Lampard holiday in Vegas>>
EXCLUSIVE PICTURES Christine Bleakley and Frank Lampard work the red carpet at the National Movie Awards>>
NEW PICTURES Christine Bleakley and Frank Lampard film Celebrity Juice>>

SEE PICTURES Frank Lampard and Christine Bleakley holiday in Sardinia>>
SEE PICTURES Christine Bleakley and Frank Lampard get the giggles>>