Wednesday 04 January 2012
Christine Bleakley: Frank Lampard loves having his old girl back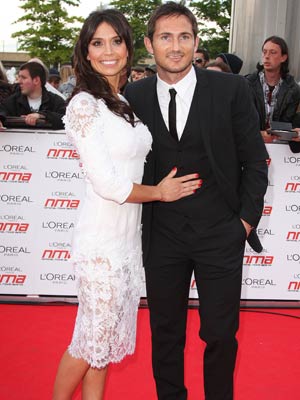 Christine Bleakley has noticed a difference in her relationship since gaining a normal night's sleep with her man Frank Lampard!
It's certainly been a year of contrasts for
Christine Bleakley
.
The Northern Irish TV star, 32, has found 'complete happiness' in her personal life after getting engaged to England footballer Frank Lampard, 33.

But she was devastated when her presenting partnership with close friend Adrian Chiles on ITV1 breakfast show Daybreak came to an end after months of negative headlines.

'The positives outweigh the negatives, even from just a sleep point of view,' Christine tells Now's Dan Wootton.

'I finally feel normal. Frank was joking about it. He said: "I'm going to get my old girl back now."
'I was turning into a cranky and snappy person, which I'm naturally not.'

That said, all that negativity around Daybreak must've hurt dreadfully?

'Yes. I'm easily upset and a bit of a softie, but I've learnt to tough it out,' she says.
'Laughter, with my friends and Frank, is the best medicine.

'Laughing is what got me through the last week of Daybreak.'
Read Dan Wootton's full interview with Christine Bleakley in Now magazine dated 9 January - out now!
NEW PICTURES Christine Bleakley and Frank Lampard holiday in Vegas>>
EXCLUSIVE PICTURES Christine Bleakley and Frank Lampard work the red carpet at the National Movie Awards>>
NEW PICTURES Christine Bleakley and Frank Lampard film Celebrity Juice>>

SEE PICTURES Frank Lampard and Christine Bleakley holiday in Sardinia>>
SEE PICTURES Christine Bleakley and Frank Lampard get the giggles>>