Wednesday 21 December 2011
Peter Andre, Aston Merrygold and Chris Moyles in demand for dating show Take Me Out!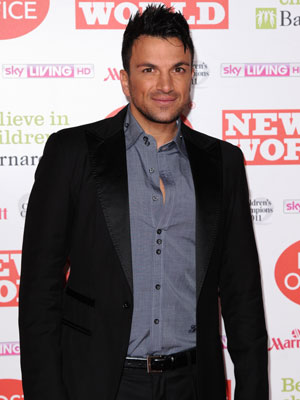 Peter Andre is currently single
Paddy McGuinness is working on a special celebrity episode of his dating show Take Me Out and he's searching for lonely guys in showbiz.
Paddy's programme sees tens of girls compete to win a date with a string of hot men - and he can list a few eligible bachelors he reckons would go down a treat with the single women.
'I'd love to have Peter Andre...and Chris Moyles,' says Paddy, 38.
'And the little one from JLS...Aston.'
Aston's band mates are as keen on the idea as Paddy.
'I saw JLS the other night,' says the comedian. 'They came up to me and said could I get Aston on the show as that's all he goes on about.'
PICTURES Peter Andre and Amy Childs party at Sugar Hut>>
SEE PICTURES Jordan and Peter Andre: A love story in photos>>
SEE PICTURES Jordan and Peter Andre - after the love split>>
SEE PICTURES Peter Andre's night on the town with Nicola McLean and Chantelle Houghton>>
SEE PICTURES The JLS boys' story in
photos>>
SEE PICTURES Aston Merrygold - JLS in concert in Scotland>>
SEE PICTURES JLS star Aston Merrygold has lads' night out in London>>
See Look's behind-the-scenes video of Aston Merrygold and JLS>>

SEE PICTURES Aston Merrygold - The JLS boys' stories in
photos>>
SEE PICTURES JLS star Aston Merrygold's night out>>
Esme Riley