Monday 02 January 2012
Katy Perry vs Lady Gaga - the claws are out before the Grammys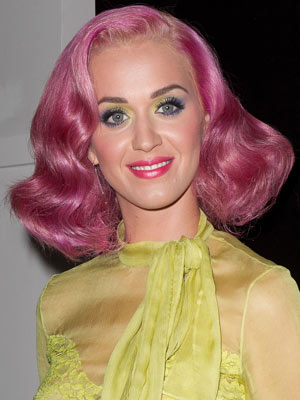 Katy Perry won't be kissing Lady Gaga at the Grammys
We knew
Katy Perry
and
Lady Gaga
weren't exactly BFFS, but now the claws are out!
Pop's top two extroverts are having a full-on war and have even asked to be separated at the Grammys in February.
'Their people have asked that they're seated as far away from each other as possible to avoid any uncomfortable moments,' says our source.

Preacher's daughter Katy, 27, fell out with Gaga, 25, over her 'disrespectful attitude' towards religion in her videos.
She Tweeted: 'Using blasphemy as entertainment is as cheap as a comedian telling a fart joke.'
A second source says: 'She thinks Gaga's more into controversy than making music.'

Will Gaga react? We reckon she'll keep a Poker Face (ahem!).
Read more Katy Perry and Lady Gaga gossip in Now magazine dated 2 January 2012 - out now!
SEE PICTURES Katy Perry Style File>>
SEE PHOTO GALLERY Russell Brand and Katy Perry - a love story in pictures>>
SEE PICTURES Katy Perry and Russell Brand celebrate grandma Hudson's birthday>>
TWITPIC See Katy Perry without her make-up>>