Monday 19 December 2011
Prince Harry and Florence Brudenell-Bruce 'still got something going on'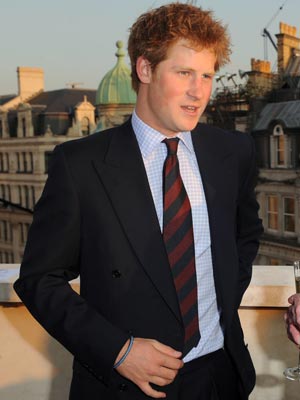 Prince Harry also dated Chelsy Davy on-off for years
Prince Harry's romance with lingerie model Florence Brudenell-Bruce is apparently not over yet.
Made In Chelsea's Spencer Matthews knows 25-year-old Florence - or Flee - 'quite well' and says despite news she and Wills' little brother broke up in August, the pair have been spending time alone together.
'From what I've heard there's still something going on,' Spencer, 22, tells the Sunday People.
'She and Harry have enjoyed a few nights in together with a DVD - stuff we all do.'
But it seems Harry, 27, also has his eye on Kate's sister Pippa Middleton, 28, who recently split from boyfriend Alex Loudon, 31.
'Harry's 
a massive flirt and 
he loves flirting with Pippa,' says our source.
'He can't help himself around her.
'And now she's single, he'll be even worse.'
PHOTO GALLERY Prince Harry's girl Florence Brudenell-Bruce models lingerie>>
Read the full story about Pippa Middleton and Prince Harry in Now magazine dated 26 December - out now!
NEW PICTURES Tennis fan Pippa Middleton braves the rain in denim>>
SEE PICTURES Pippa Middleton stays fit with a run at the Blenheim Triathlon>>
Pippa Middleton enjoys a day at the French Open tennis tournament in Paris>>
MORE PICTURES Amazing facts about Kate Middleton - Prince William's wedding belle>>
NEW PICTURES Prince William revealed! Amazing facts about Kate Middleton's man>>
SEE PICTURES Kate Middleton and Prince William: Their love story in photos>>
ROYAL WEDDING GALLERY See the guests arrive for Prince William and Kate Middleton's special day>>
NEW PICTURES Kate Middleton wears elegant lace Sarah Burton dress for her wedding to Prince William>>
NEW PICTURES Kate Middleton and Prince William are married at last>>
NEW PICTURES Kate Middleton and family arrive at London hotel ahead of Royal Wedding to Prince William>>
PICTURE SPECIAL Kate Middleton and Prince William appear together at first public engagement>>
Esme Riley