Sunday 15 January 2012
Nicola Roberts: My fake tan ran in public and ruined my clothes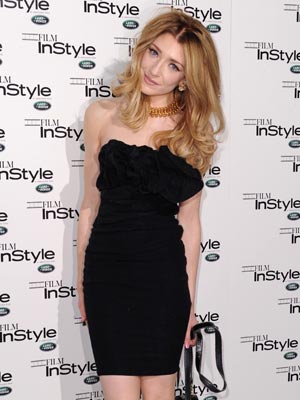 Nicola Roberts has learnt to love her fair skin
Nicola Roberts has become an idol for fair-skinned girls, so it's easy to forget that she once used to layer on the fake tan in an attempt to emulate her Girls Aloud band mates' bronzed bods.
In the early days of her stardom, the 26-year-old singer wouldn't have been seen in public without an orange hue - and she admits that her tanning habit led to a few embarrassing mishaps.
'I can remember the last time I fake tanned,' says Nicola.
'It was a hot summer, I was in Hyde Park and my tan started running.
'My white skirt was ruined.'
Nicola - who launched her make-up range for pale skin Dainty Doll in 2008 - says it was this humiliating incident that led her to embrace her natural skin tone.
She's now also an advocate for the ban of under 18s using sunbeds.
'It was a moment of clarity. I felt dirty,' Nicola tells Celebs On Sunday.
'I just wanted to get in the bath and get the stuff off me.'
NEW PICTURES Celebrity teeth - brand new showbiz smiles>>
Anna Duff