Monday 19 December 2011
Cheryl Cole to cook Christmas lunch for her Girls Aloud band mates - but not Nadine Coyle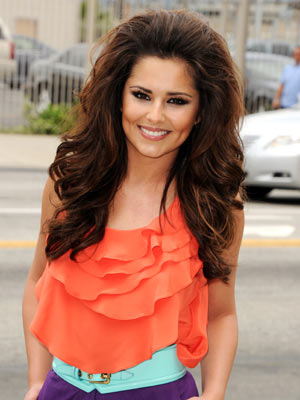 Cheryl Cole will be catching up with Girls Aloud over Christmas
Cheryl Cole has invited her Girls Aloud mates for Christmas lunch at her North London home.
The singer will cook for Kimberley Walsh, 30, Nicola Roberts, 26, and Sarah Harding, 29 - but 5th member Nadine Coyle, 26, had to turn down Cheryl's offer because she'll still be in America.
'Cheryl is going all out,' a source tells The Sun.
'She has already ordered all the food and is determined to cook everything herself.
'She's doing the full works, turkey with all the trimmings, and the lunch table will be laid with crackers and other traditional Christmas decorations.'
Cheryl, who reportedly won't be serving up any alcohol because of Sarah's recent stay in rehab, will be happy to play host for the afternoon.
'I can do a full Christmas dinner,' says Cheryl, 28.
'I find it quite therapeutic.'
FASHION GALLERY SPECIAL Cheryl Cole's fashion history - the highs and the lows>>
NEW PICTURES Cheryl Cole wears nude dress to meet Prince Charles>>
SEE PICTURES Cheryl and Ashley Cole: The story so far>>
MORE PHOTOS Cheryl Cole looking red hot at the Elle Style Awards 2011>>
SEE PICTURES The life of Ashley Cole's ex Cheryl Cole>>
Esme Riley