Wednesday 14 December 2011
Cheryl Cole and an American toy boy - why not?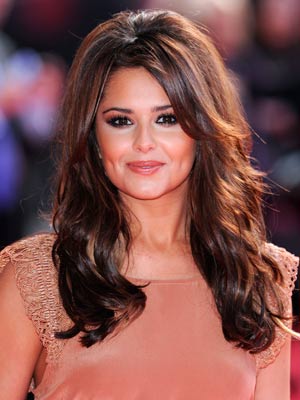 Cheryl Cole hasn't had a serious relationship since she split from ex-husband Ashley
If Cheryl Cole ever finally gives up on ex-husband Ashley, she could nab herself an American toy boy.
Chezza, 28, has been enjoying long days and nights in LA producer Patrizio Pigliapoco's studio as they work together to launch her music career in the US.
Yes, Patrizio is reported to be 7 years younger than Chezza at just 21, but this Christmas - as Caroline Flack has demonstrated - Toyboys R Us.
'Cheryl and Patrizio have been together 24/7,' a source tells the Daily Star
'They have been really inseparable.
'They have loved their late night sessions in the studio, just the two of them.
'Cheryl really adores Patrizio - she loves his carefree attitude to working and to life, and can't wait to see him again.'
And Patrizio will be thrilled if he actually manages to hook the Geordie princess.
He recently admitted to having a big crush on Cheryl - but said he was too scared of being knocked back to make a move.
'When I met her I thought, "Oh my God, she's gorgeous!" I think she's great,' Patrizio told The Sun.
'She's got swag, that's the word here.
'I wish I could ask her out on a date - but she'd tell me no. She's out of my league.'
SEE PICTURES Cheryl Cole debuts big hair for new job as judge on US X Factor>>
FASHION GALLERY SPECIAL Cheryl Cole's fashion history - the highs and the lows>>
NEW PICTURES Cheryl Cole wears nude dress to meet Prince Charles>>
SEE PICTURES Cheryl and Ashley Cole: The story so far>>
MORE PHOTOS Cheryl Cole looking red hot at the Elle Style Awards 2011>>
SEE PICTURES The life of Ashley Cole's ex Cheryl Cole>>
Anna Duff