Friday 23 December 2011
Sarah Jessica Parker: I plan carefully for Christmas so I don't get hysterical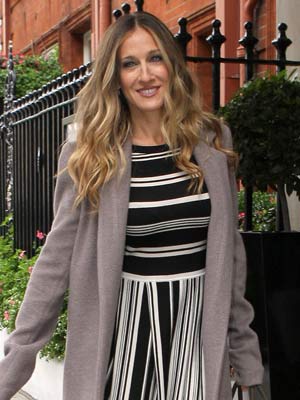 Sarah Jessica Parker enjoys spending time with her family
Sarah Jessica Parker might be a Hollywood superstar, but she insists there's nothing glitzy about Christmas for her and husband Matthew Broderick, 49.
The couple - who are parents to son James Wilkie, 9, and 2-year-old twins Marion and Tabitha - say the festive season is all about family.
'Having three children makes Christmas come round very quickly each year, and there is a lot of preparation,' says SJP, 46.
'I like to think that the children can come downstairs and have this really traditional, old-fashioned experience.
'And they all believe in Santa Claus still, which is really nice.
'I'm a working mum, so I try to set a date by which everything is done, so by 16 December every present has to be wrapped - and that way I can take it easy rather than turn into this hysterical person.'
And it's not just Christmas Day that Sarah Jessica like to keep low-key.
The family choose to avoid star-studded New Year's Eve parties in favour of gatherings with their loved ones.
'It's not radical, no big celebrations, just being with the people that you know and love,' Sarah Jessica tells Hello!
'It's just friends and sometimes family.'
SEE PICTURES Sex And The City - 80s fashion
flashback>>
SEE PICTURES Carrie Bradshaw Style File>>
SEE PICTURES Sex And The City 2 world
premiere>>
SEE PICTURES Sex And The City 2 world premiere -
after-party>>
SEE PICTURES Shooting starts on Sex And The City 2>>

SEE PICTURES Sex And The City Fashion
Special>>
Anna Duff