Thursday 29 December 2011
Harry Styles' girl Caroline Flack: I normally go for men with beards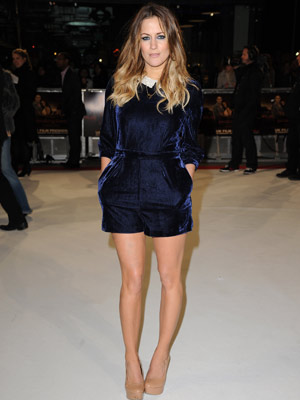 Caroline Flack hasn't always gone for toy boys
Caroline Flack has been labelled a cougar since hooking up with 17-year-old One Direction singer Harry Styles.
But the 32-year-old Xtra Factor presenter hasn't always gone for cheeky younger men - she normally likes a bloke with whiskers.
'My mum says all my boyfriends are identical,' says Caroline.
'Tall, dark and handsome, probably with a beard.'
But Caroline denies she always picks the same kind of guy.
'I don't really have a type,' Caroline tells S Magazine.
'Sometimes you just have a connection and it doesn't matter who they are, what they do or where they're from.'
SEE EXCLUSIVE VIDEO Teen Now meets One Direction>>
SEE VIDEO One Direction mobbed by screaming fans in London>>
NEW PICTURES One Direction promote new single What Makes You Beautiful on Radio 1>>
Anna Duff