Saturday 14 January 2012
Pixie Lott: I fancy Prince Harry and I'd be up for a Royal Wedding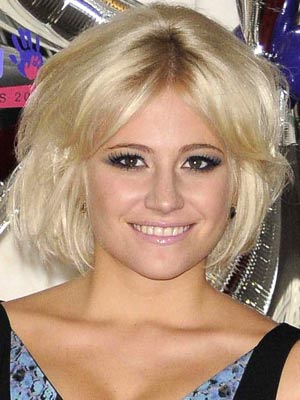 Pixie Lott wouldn't mind a fling with the red-haired prince
Pixie Lott may be loved up with model boyfriend Oliver Cheshire, but she's harbouring a secret crush - on Prince Harry.
The 20-year-old singer says she'd be up for a regal romance if the Prince was interested.
'I don't really have a type and I'm not usually drawn to ginger-haired men but I've always liked the idea of being a princess,' says Pixie.
'I'd have to get to know him before accepting a marriage proposal but I wouldn't rule it out.'
But Oliver can breathe a sigh of relief - Pixie isn't planning on popping down to Buckingham Palace to corner Wills' little brother anytime soon.
She's made it clear that if Harry, 27, wants to meet up, he'll have to seek her out.
'He'd have to make the first move,' Pixie tells Live.
'If he walked into this room now, I'd be too embarrassed to say hello.'
SEE PICTURE Pixie Lott with odd shoes on>>
SEE PICTURES Celebrity wardrobe malfunctions>>
NEW PICTURES Prince Harry completes charity day trade>>
PHOTO GALLERY Prince Harry's former girl Florence Brudenell-Bruce models lingerie>>
MORE PICTURES Amazing facts about Kate Middleton - Prince William's wedding belle>>
NEW PICTURES Prince William revealed! Amazing facts about Kate Middleton's man>>
Anna Duff