Tuesday 06 December 2011
Sad Misha B: I was bombarded by hurtful Tweets but fans give me hope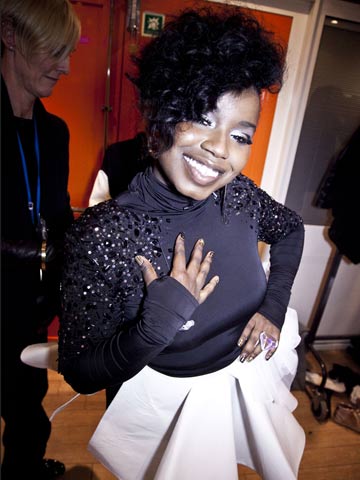 Misha B has faith
Misha B thought Janet Devlin or Craig Colton would win The X Factor because of their 'unique voices', but they were both voted out before her.
It's a terrible disappointment for Misha, 19, not to be in the final herself, but after being accused of being a bully by Tulisa Contostavlos, the teenager found it difficult to get viewers back on her side.
'I stood there in a daze while Louis Walsh and Tulisa Contostavlos talked at me,' she recalls, remembering the shocking confrontation in front of millions of viewers.
'After
I walked off, my phone started going and all these texts and Tweets
bombarded me, half of them saying: "What just happened?" and the other
half saying I was the most horrible person.

'It was awful.'

Her X Factor dream is over but Misha has lots of fans and a bright future.

'Nicole Scherzinger told me she was a fan,' she tells us.
'So did Tinchy Stryder, Perez Hilton, Rio Ferdinand, Cee Lo Green and Chipmunk.'

NEW PICTURES The X Factor final 16 contestants settle into their new house>>
NEW PICTURES The X Factor 2011 Final 16>>
NEW PICTURES The X Factor 2011 Final 32>>
NEW PICTURES Tulisa Constostavlos and Kelly Rowland party before X factor launch>>
NEW PICTURES The X Factor judges launch the 2011 show>>