Sunday 24 June 2012
Pixie Lott: I tattooed one of my fan's legs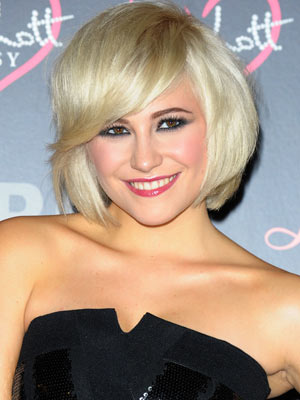 Pixie Lott got creative while on holiday in Greece
When most celebrities meet their fans, they're happy to stop and sign a quick autograph - but pop princess Pixie Lott is willing to go one step further.
The 21-year-old singer permanently inked her name onto a particularly keen devotee's body when she was on holiday one year.
'When I was in Greece with my friends I met this boy and he wanted me to tattoo his leg,' says Pixie.
'I didn't just sign my name so he could get it tattooed, I actually tattooed it myself.
'He already had loads and had a tattoo pen and all the special stuff, as you do, and said he'd love me to do it.'
Pixie pals also helped out with the artwork.
'I did it like my signature on the album and my friends helped with the kisses,' she tells Celebs magazine.
'I have a picture on my phone. It was weird.'
SEE PICTURE Pixie Lott with odd shoes on>>
SEE PICTURES Celebrity wardrobe malfunctions>>
Anna Duff