Sunday 03 June 2012
SHOCK SPLIT! Myleene Klass and Graham Quinn's marriage 'ends' after less than a year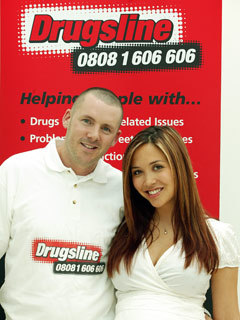 Myleene became Mrs Graham Quinn in October 2011
Singer Myleene Klass was dumped by husband Graham Quinn on her 34th birthday 2 months ago after 11 years together, it's reported.
The ex-bodyguard, 38, is dad to former Hear'Say singer Myleene's 2 daughters, Ava, 4, and Hero, 14 months.
Myleene said nothing about the split on her 6 April celebrations and simply Tweeted: 'I hear I share a birthday with two
magicians.. Paul Daniels and Max Clifford. Thanks for all my lovely
birthday messages. *hugs you all* x'
'Myleene had no idea that Graham was going to leave her,' a friends tells The Sun.
'She thought everything between them was great.
'It came as a massive shock to Myleene and she's heartbroken.

'The past months have been the hardest of her life. She now realises there is no chance of them getting back together.'

Most showbiz observers thought talented musician and TV presenter Myleene would never get round to marrying Graham (who she calls Gray), but they went ahead with a secret wedding in October last year.

The love of her life, they met in 2001 when he provided security for her former band.
'He's the fieriest Irishman I've ever met,' she told us last year, 'which is one of the most attractive qualities ever because he's strong.

'I love that he's on the road and we both experience the same thing. He's my fiercest ally.'
Graham turned his life around after being arrested for heroin possession when he was 17 in his native Dublin.
'Before we even considered having a relationship, he was very upfront with me about what he had done,' Myleene said in 2007. 'He was young and he got caught up in a bad crowd. I was shocked but I also respected his honesty.
'He was haunted by it every day of his life and he still talks about it now.'
Graham received a fine and suspended prison sentence and went on to become a patron of the Drugsline charity.
Myleene Klass's spokesman says of the reported split: 'This is a private matter and as such we ask that everyone respects Myleene's privacy at this time.'
SEE PICTURES Celebrity splits 2012>>
SEE PICTURES Celebrity baby names A to Z>>
SEE PICTURES Celebrity baby births 2012>>
SEE PICTURES Pregnant celebrities>>