Thursday 17 November 2011
Oh no, Kylie Minogue: What have you done to your face?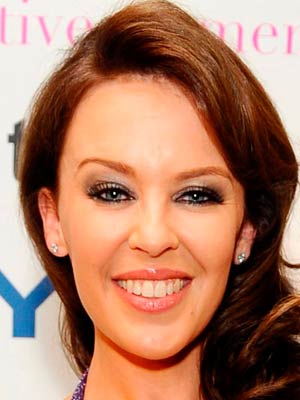 Can it be that Kylie Minogue can't get Botox out of her head?
We've seen it all here at
Now
HQ.
But even we were taken aback by new photos of Kylie Minogue, 43.

While Kylie hit out at speculation about her 'immobile' look on Twitter, calling it 'a load of rubbish', we asked Transform Cosmetic Surgery's Gwen Davies for her expert opinionon Kylie's Frozen Features

Kylie's Forehead

'It looks like she's had Botox but it needs tweaking.

'What she has is a hyper-elevation of the eyebrow tail and that's clearly not a look she was going for, otherwise the other brow would be the same.'

Kylie's Cheeks

'They look as full as they were in her twenties, which isn't a natural progression.

'She looks like she's had volume-enhancing treatment.'

Kylie's Lips

'Her lips also look like they did when she was much younger, but by her age they should have become flatter.

'She appears to have had fillers.'
Check out Tara Palmer-Tomkinson and Cameron Diaz's equally shocking new looks in Now magazine dated 21 November - out now!
SEE PICTURES Kylie Minogue shoots sexy new All The Lovers video>>
SEE PICTURES Kylie Minogue Style File>>