Thursday 17 November 2011
George Clooney fights Noah Wyle for Steve Jobs movie role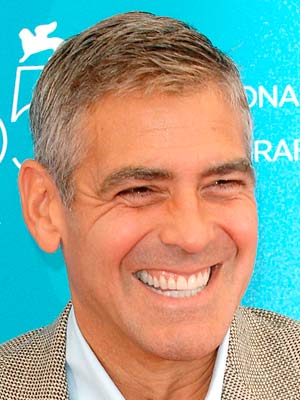 George Clooney knows the part of Steve Jobs is an amazing part
George Clooney
, 50, is battling it out with his former
ER
co-star
Noah Wyle
, 40, to play
Apple
founder
Steve Jobs
in a new movie.
The biopic, which is expected to start filming next year, will chart the life of the tecchie guru, who died last month from cancer at the age of 56.
George and Noah both played doctors in ER, a US TV series which ended in 2009.
The show was centred on the emergency room (ER) of fictional County General Hospital in Chicago, Illinois, and won 23 Emmy Awards.
Catch up with all the latest celebrity gossip in Now magazine dated 21 November - out now!
PHOTO GALLERY SPECIAL How celebrities like George Clooney have changed over the years>>