Friday 18 November 2011
Josie Gibson: I'm house hunting in Bristol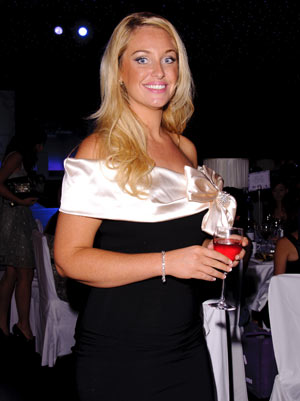 Josie Gibson wants to invest in property
Big Brother winner Josie Gibson, 26, wants to make it clear tht boyfriend Luke Sanwo is a macho guy.
'My bloke Lukey [Sanwo] is well 'ard,' says Josie.
'He's been moaning that I make him sound too moist, so if any of his mates are reading, Luke's really tough and you'd all better know it.
'Now that's done, I can tell you my exciting news: I'm house hunting!

'Calm down though, I'm not settling down and hatching junior Josies just yet.

'I've been looking for a couple of places in Bristol, one for me to live in and a little pad I can do up and rent out.

'See, now that I've got Luke on the payroll and he's taught me how to work my heating and my stereo, I'm hoping to expand his job description and get him to help.

'He's a plumber and good with his hands generally (fnar fnar).'
Read Josie Gibson's full Love & Dating Confession in Now magazine dated 21 November 2011 - out now!


EXCLUSIVE PICTURES Big Brother winner Josie Gibson gets naked for Now>>
EXCLUSIVE VIDEO Big Brother star Josie Gibson's naked shoot>>
PHOTO GALLERY Josie Gibson on John James>>
SEE PICTURES Big Brother - where are they now?>>
EXCLUSIVE VIDEO Behind the scenes at our Josie Gibson Marilyn Monroe shoot>>
NEW PICTURES John James' best quotes on Josie, life and love>>
SEE PICTURES John James Parton's Big Brother story>>