Tuesday 15 November 2011
BABY JOY! Chantelle Houghton: Oh my God! I'm pregnant with Alex Reid's baby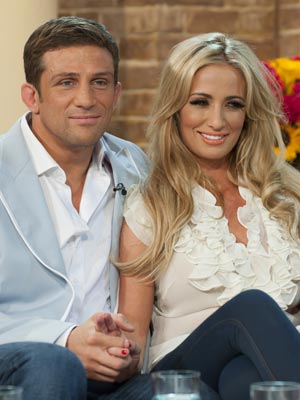 Alex Reid and Chantelle Houghton got engaged in October
Chantelle Houghton has revealed that she's 11 weeks pregnant with fiancé Alex Reid's baby.
The reality TV star, who's been dating Alex for nearly 9 months, found out she was expecting just days before she was due to start a course of IVF treatment.
'This really is my miracle baby!' says Chantelle, 28.
The CBB winner believed was infertile and says the idea of conceiving naturally had gone out of her mind.
Chantelle admits she's 'frightened' and says cage fighter Alex, 36, was in 'absolute shock' when he found out he was to be a dad - but she's excited for the future.
'I definitely want to find out the sex,' she admits.
'I can't wait 9 months. I want to go shopping for all the bits and pieces!'
SEE PICTURES Chantelle Houghton in Pregnant celebrities>>
SEE PICTURES Celebrity births 2011>>
SEE PICTURES Celebrity births 2010>>
SEE PICTURES Celebrity baby names A to Z>>
Esme Riley