Monday 10 October 2011
Sex And The City's Kristin Davis adopts baby girl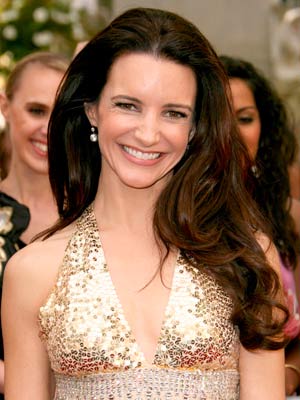 Kristin Davis is currently single
Sex And The City star Kristin Davis has adopted a baby girl.

The actress has been mum to Gemma Rose for 2 months, but it's only now that she's decided to reveal her happy news.
'This is something I have wanted for a very long time,' Kristin, 46, tells People.

'Having this wish come true is even more gratifying than I ever had imagined. I feel so blessed.'
Kristin, who is raising Gemma Rose as a single mum, has released a picture of herself cradling her cute daughter.
Her Sex And The City character Charlotte York adopted a baby from China during one series.
CUTE PHOTO Kristin Davis with her adopted daughter Gemma Rose here>>
PHOTO GALLERY Pregnant celebrities>>
SEE PICTURES Celebrity births 2010>>
SEE PICTURES Celebrity baby names A to Z>>
SEE PICTURES Carrie Bradshaw Style File>>