Thursday 06 October 2011
Selena Gomez shows off hot new hair on Twitter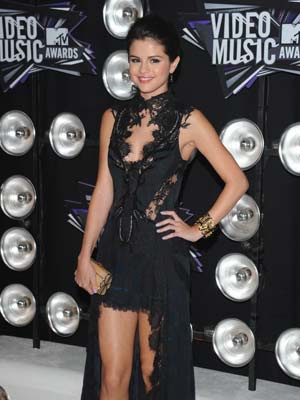 Selena Gomez has been filming her new music video in the US
Just when we thought we couldn't be any more jealous of Selena Gomez!
Justin Bieber's girlfriend, 19, has debuted a hot rock chick hairdo on the set of her new music video - and she looks amazing!
But Selena's not going to be rocking her multi-coloured extensions and thick fringe for long - because she was actually wearing a wig!
'My whole head of hair is fake lol,' she Tweets.
Will you be trying out Selena's edgy look?
SEE PICTURES Justin Bieber promotes latest perfume Someday in New York>>
SEE PICTURES Justin Bieber in The top 20 teen idols>
SEE PICTURES Justin Bieber: Never Say Never premieres in London>>
SEE PICTURES Justin Bieber shows off his talents on Spanish TV show>>
SEE PICTURES Justin Bieber gets mobbed at airport>>
SEE PICTURES Justin Bieber bungee jumps off bridge>>
Beth Shearing