Friday 30 September 2011
WEDDING JOY! Jack Osbourne gets engaged to Lisa Stelly after whirlwind romance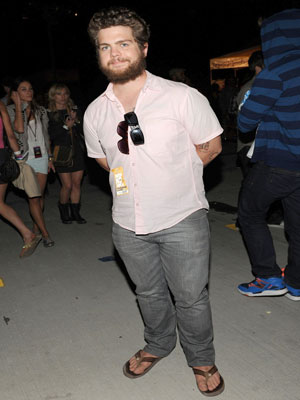 Jack Osbourne is ready to settele down
Jack Osbourne has asked girlfriend Lisa Stelly to marry him.
The pair have only been dating 4 months, but smitten model and aspiring actress Lisa has announced on Twitter today that Jack, 25, had proposed.
'The most amazing man I've ever met asked me to marry him....and he wasn't joking! Crazy, right? :),' Lisa Tweeted this morning.
Jack's famed for his role in his family's reality show The Osbournes, but has more recently been behind the camera directing and producing, including a documentary about his father, God Bless Ozzy Osbourne.
'Jack is a great influence on Lisa,' a friend tells Us Weekly. 'It's just not drama. More stable.'
SEE PICTURES Engaged celebrities>>
SEE PICTURES Celebrity weddings 2010>>
SEE PICTURES Celebrity weddings 2011>>