Wednesday 14 September 2011
Jessie Wallace consults psychic hotlines over love split with Vince Morse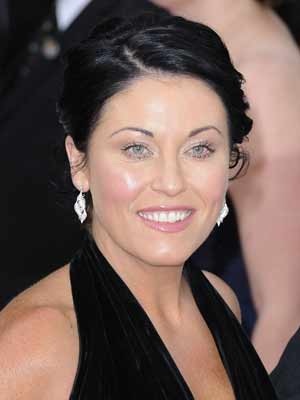 Jessie Wallace has a daughter from a previous relationship
Jessie Wallace was heartbroken after it was revealed ex-fiancé Vince Morse had sent an X-rated picture of her to ex-girlfriend Karen Short, 47, reportedly asking for a threesome.
The EastEnders actress fled to Greece last week after calling off her £300,000 wedding hours before the service and has been through every emotion possible since the shock betrayal.
Now Jessie, 39, has sought a different solution to help her get over her split with the 50-year-old catering boss: psychic hotlines.
'Jessie's still in love with Vince,' says a source.
'She's crying every day - he's begging forgiveness and she doesn't know what to do.
'She's worried he's her soul mate and they're meant to be together.'
Read the full story about Jessie Wallace in Now magazine dated 19 September 2011 - out now!
NEW PICTURES Jessie Wallace takes Vince to BAFTA TV Awards 2011 - see all the photos>>