Tuesday 13 September 2011
Cheryl Cole: I love my cute bed partner but he snores like an old man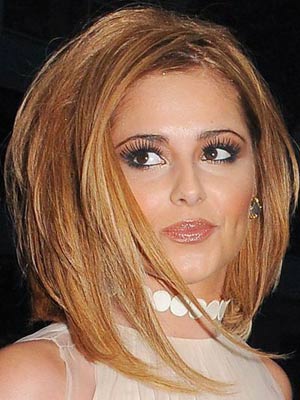 Cheryl Cole called home to chat with her puppies during filming of The X Factor last year
Ashley Cole may have succeeded in his attempt to woo back Cheryl Cole, but despite heart-to-hearts at their former marital home in Surrey, at the moment the singer would much rather cuddle up to her pet chihuahuas.

Love rat Ashley, 30, hoped he could schmooze Cheryl by giving her a new puppy for her 28th birthday in June - to join pets Buster and Coco - and it was love at first sight.
Cheryl isn't having sleepless nights about her feelings for the Chelsea footballer - it's a miniature pooch who's disturbing her dreams.
Morning.. Did everyone sleep good ?? Because I didn't.. How can a chihuahua take up a whole bed.. :/ And snore like an old man.. :I' she Tweets.

Cheryl dressed her beloved Buster in a diamante-studded outfit for her £1million wedding to Ashley in 2006 and hates being parted from her four-legged friends.
I've come to the conclusion that I don't trust anybody in life except my mother and my dogs,' she once confessed.
'I'm scared to let people know how much they mean to me.'
SEE PICTURES Stars arrive at Simon Cowell's 50th birthday party>>
NEW PICTURES Cheryl Cole wears nude dress to meet Prince Charles>>
SEE PICTURES Cheryl and Ashley Cole: The story so far>>
MORE PHOTOS Cheryl Cole looking red hot at the Elle Style Awards 2011>>
SEE PICTURES The life of Ashley Cole's ex Cheryl Cole>>
FASHION GALLERY SPECIAL Cheryl Cole's fashion history - the highs and the lows>>