Thursday 08 September 2011
Uh-oh, Daisy Lowe - Matt Smith's feeling broody!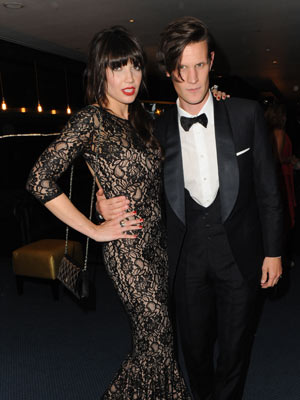 Daisy Lowe has been dating Matt Smith for over a year
His sonic screwdriver might get him out of a fix on Doctor Who, but Matt Smith can't use it to help in his private life.
The 28-year-old actor's keen to start trying for a baby after moving in with girlfriend Daisy Lowe - but the model isn't having any of it.
Matt's told pals he's been getting broody since she moved in to his north London flat last month, but is disappointed that 22-year-old Daisy says they're too young.
'He's wanted Daisy to move in for more than a year, but she always said no,' a source tells Now.
'She didn't want to rush into anything despite Matt asking practically every week.
'But things finally got to a stage where she felt it was the right thing to do.
'Now she's moved in, Matt got his hopes up that they could move to the next stage in their relationship.
'He wants them to start planning the rest of their lives together.
'He's got his heart set on starting a family.'
Read the full story about Daisy Lowe and Matt Smith in Now magazine dated 12 September - out now!
SEE PICTURES Doctor Who's Matt Smith kisses Daisy Lowe>>
SEE PICTURE Reunited Matt Smith and Daisy


Lowe kissing on holiday>>
SEE PICTURE Doctor Who star Matt Smith holds hands with Daisy Lowe>>
SEE PICTURES Doctor Who past and present>>
PICTURES Matt Smith and Karen Gillan dress up for Doctor Who TV premiere in New York>>
SEE PICTURES Matt Smith leads the way at Doctor Who signing>>