Monday 15 August 2011
VIDEO Mila Kunis and Justin Timberlake in official Friends With Benefits trailer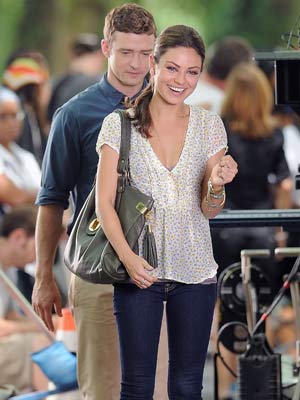 Friends With Benefits is out 9 September
There's no denying that Mila Kunis and Justin Timberlake have incredible chemistry - not to mention the fact that they're both smokin' hot.
Soon we'll get to see it for ourselves in new movie Friends With Benefits.
Mila plays Jamie, a headhunter whose client Dylan (Justin Timberlake) fast becomes a friend, and then more than a friend as the two become 'friends with benefits'... but what will happen when Jamie starts dating someone else?
More than just your typical rom-com, the New York Times calls Friends With Benefits 'a breezy, speedy and funny comedy with a nicely matched Justin Timberlake and Mila Kunis.'
The two stars have been linked romantically for months, with their public grope on the MTV Movie Awards stage doing nothing to dispel the rumours.
Want to see what all the fuss is about?
Watch it here!
Friends With Benefits is out 9 September.