Tuesday 19 July 2011
BABY JOY! Michelle Heaton: I'm 3 months pregnant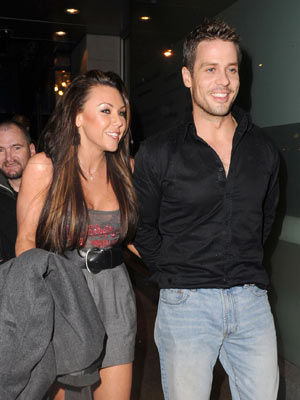 Michelle Heaton and Hugh Hanley will be celebrating their first wedding anniversary this week
Michelle Heaton and her businessman husband Hugh Hanley have announced they're expecting their first child together.
The couple started trying for a baby in March and conceived within 4 weeks, but they insist they're 'so ready' to be parents.
'In 6 months our lives are going to change for ever!' says fitness fanatic Michelle, 32.
'But to be honest, things have already started to change. Just simple things like diet, lifestyle and exercise.
'I'm tearing my hair out not being able to just get up and go and do sprints any more.'
But the former Liberty X singer, who split from ex-husband Andy Scott-Lee in 2008, is starting to relax into her pregnancy.
'I'm looking forward to when my bump starts to grow,' she admits.
'I can't wait to show it off.'
PHOTO GALLERY Pregnant celebrities>>
SEE PICTURES Celebrity births 2011>>
SEE PICTURES Celebrity births 2010>>
SEE PICTURES Celebrity baby names A to Z>>
SEE PICTURES Celebrity weddings 2011>>
SEE PICTURES Celebrity weddings 2010>>
SEE PICTURES Engaged celebrities>>
SEE PICTURES Michelle Heaton's new tattoo to mark wedding to Hugh Hanley>>
SEE PICTURES Celebrity tattoos>>
Esme Riley