Thursday 09 June 2011
The secret to Dawn French's amazing 3st weight loss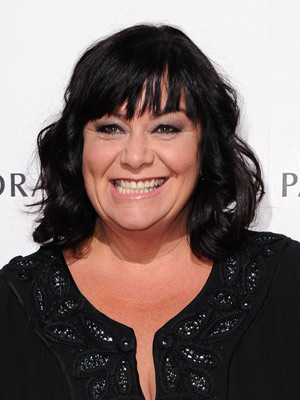 Dawn French and Lenny Henry were married for 25 years and are adoptive parents to daughter Billie
Dawn French stepped out with a sexy new bod this week and everyone wants to know how she shed the weight.
The 5ft comedienne, who once tipped the scales at 19st, has lost 3st since her divorce from Lenny Henry was finalised in October.
'She hasn't been dieting excessively or anything like that,' Dawn's mate tells the Daily Mail. 'She's just been healthy eating. It's that simple.
'Dawn is generally taking care of her health and is feeling very happy.'
Dawn, 53, picked up the Best Writer prize at the Glamour Women Of The Year Awards on Tuesday, revealing in her acceptance speech that her priorities are 'my daughter, writing, chocolate and kissing'.
'As far as I'm concerned there are two types of women,' she once declared. 'The ones who like chocolate and complete bitches.'
SEE PICTURES Celebrity weight gains and losses>>
SEE PICTURES Celebrity splits 2011>>
SEE PICTURES Celebrity splits 2010>>
Esme Riley