Friday 27 May 2011
X Factor judge Paula Abdul's queen bee as Cheryl Cole rethinks her life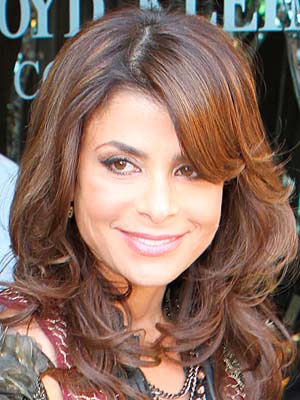 Cheryl Cole
's discomfort was clear to see at last week's Fox Upfront party, where
Simon Cowell
gave
Paula Abdul
- who worked with him on
American Idol
- his undivided attention.
Now reportedly 'booted off' the US X Factor, Cheryl, 27, is thinking hard about her life and what she really wants.
And she doesn't intend to end up like Paula, childless at 48 and with 2 divorces behind her.
When Cheryl was married to Ashley she thought she'd have kids by now.
'Seeing Paula reminds her how easy it is to spend so much time working that you neglect your personal life,' says Now's source.
Meanwhile Paula - who's 21 years older than Cheryl - is going to great lengths to retain her queen bee status by looking youthful.
The singer - who's always denied having plastic surgery - has been going for non-surgical Titan skin-tightening sessions to turn the clock back.
Representatives for Cheryl and The X Factor have yet to comment.
Read the full story about Cheryl Cole and Paula Abdul in Now magazine dated 30 May 2011 - out now!
SEE PICTURES The photos of Paul Abdul and Cheryl Cole Simon Cowell didn't want you to see>>
NEW PICTURES Cheryl Cole impresses US in sexy mini dress>>
MORE PICTURES Cheryl Cole's sexy black backless dress shows off new tattoo at The Brit Awards>>
MORE PHOTOS See all the photos of Cheryl Cole looking red hot at the Elle Style Awards 2011>>
SEE PICTURES Stars arrive at Simon Cowell's 50th birthday party>>
NEW PICTURES Cheryl Cole wears nude dress to meet Prince Charles>>
SEE PICTURES Cheryl and Ashley Cole: The story so far>>
NEW PICTURES Cheryl Cole shows off new hair and image in LA for X Factor US>>
SEE PICTURES Cheryl Cole turns into a ballerina for new music video here>>
SEE PICTURES The life of Cheryl Cole>>
FASHION GALLERY SPECIAL Cheryl Cole's fashion history - the highs and the lows>>
CELEBRITY HAIR Cheryl Cole: From corn rows to curls>>