Friday 04 March 2011
Cancer survivor Kylie Minogue gets emotional on TV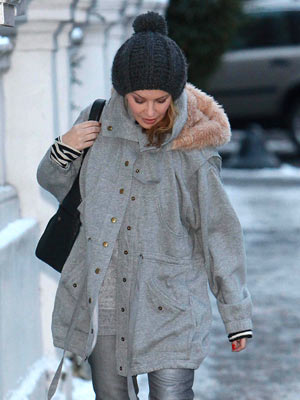 Talking about cancer is still difficult for Kylie Minogue
Kylie Minogue ended up in tears on an Australian TV show after being asked how she felt about her cancer battle inspiring others to get check-ups.
The Aussie star began to sob and was forced to flee to the bathroom for a tissue.

'The
reason that gets me, and the greatest part of my job and what I do, is
the humanity of it,' she told presenter Molly Meldrum on The Morning Show.

'There's certain moments where that really cuts through.'
Kylie, 42, was touched by concern from strangers as she underwent treatment - and will always remember a visit to a children's hospital ward.
'I was talking to some parents and their child was there,' Kylie recalled.
'I was making conversation with the child, with the parents, giving them some support and they really caught me off guard.

'They eyeballed me and said, "How are you?" and "We hope you get through it."'


SEE PICTURES Kylie Minogue shoots sexy new All
The Lovers video>>
SEE PICTURES Kylie Minogue Style File>>

MORE STORIES Kylie Minogue doesn't think she'll ever have kids>>
SEE PICTURES Kris Smith and Dannii Minogue
- a love story in pictures>>
HAIR GALLERY Dannii Minogue - a bob with a
difference>>
FASHION GALLERY Dannii Minogue - a style
icon>>
Marie Walker