Tuesday 08 March 2011
Cheryl Cole wants Rihanna to set her up with Eminem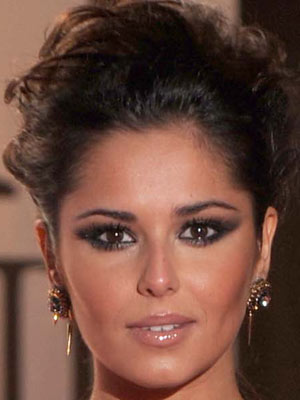 Cheryl Cole still has deep feelings for Ashley Cole
While Cheryl Cole's in LA, she loves hanging out with Will.i.am, 50 'Fiddy' Cent and Kanye West, but they're not the only musicians Cheryl's keen on spending time with.
Cheryl, 27, wants to hook up with Eminem, 38, after Rihanna sang his praises
'She says he's an amazing guy and told Cheryl she'd set them up,' says Now's spy.
'Cheryl's adored Em for years.
'He comes from a tough upbringing and she loves that he's a single dad to his daughter Hailie Jade, 15, and he's adopted ex-wife Kim's daughter Whitney and niece Alaina.'
And while Cheryl sets about filling up her little black book with LA's most eligible bachelors, Derek Hough, 25, is busy in rehearsals with rumoured new love Korean pop star BoA, aka Kwon Boa, 24.
The pair will begin filming in the summer on Cobu 3D.
Well, with Cheryl preoccupied with her harem of men, at least Derek and co can rest assured that Ashley's off the scene
MORE PICTURES Cheryl Cole's sexy black backless dress shows off new tattoo at The Brit Awards>>
PICTURES See Cheryl Cole and all the stars at The Brits 2011>>
PHOTO GALLERY Cheryl Cole and the other stars' celebrity hair at The Brits 2011>>
MORE PHOTOS See all the photos of Cheryl Cole looking red hot at the Elle Style Awards 2011>>
SEE PICTURES The life of Cheryl Cole>>
SEE PICTURES Cheryl and Ashley Cole: The story so far>>
FASHION GALLERY SPECIAL Cheryl Cole's fashion history - the highs and the lows>>