Thursday 17 February 2011
Fake X-rated porn photos of nude Cheryl Cole banned from eBay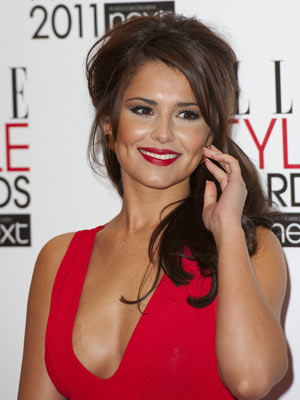 RussianBrides.org had featured an image of gorgeous Cheryl Cole
Pictures of Cheryl 
Cole's gorgeous face superimposed on naked porn photos have been taken off eBay after the internet auction site were alerted to the scam.
Last night eBay reportedly apologised to Cheryl, 27, for allowing the fake images to be offered for sale from £5 upwards, breaching rules of nudity and copyright.
But it's not only crudely Photoshopped shots of the Girls Aloud star that are popping up in surprising places in cyberspace.
Website RussianBrides.org also agreed to remove photos of stunning Cheryl from their site after being informed that she was definitely not an eastern European woman looking for a husband.
'She is extremely careful about any products she endorses - and this Russian bride agency is most certainly not one of them,' an insider tells the Daily Star.
An image of Cheryl in a white V-necked jumper with an alluring smile - used 'by mistake' - no longer entices would-be grooms to register with the agency.
MORE PICTURES Cheryl Cole's sexy black backless dress shows off new tattoo at The Brit Awards>>
PICTURES See Cheryl Cole and all the stars at The Brits 2011>>
PHOTO GALLERY Cheryl Cole and the other stars' celebrity hair at The Brits 2011>>
MORE PHOTOS See all the photos of Cheryl Cole looking red hot at the Elle Style Awards 2011>>
SEE PICTURES The life of Cheryl Cole>>
SEE PICTURES Cheryl and Ashley Cole: The story so far>>
FASHION GALLERY SPECIAL Cheryl Cole's fashion history - the highs and the lows>>
Esme Riley