Sunday 13 February 2011
VALENTINE'S DATE: Dane Bowers and Abi Titmuss go bowling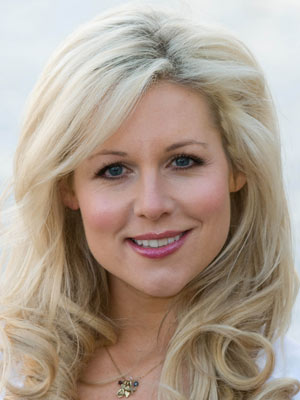 Is Abi Titmuss ready to fall for Dane Bowers?
Celeb BBstar Dane Bowers, 31, seemed a perfect match for Abi Titmuss - so we set them up.
Dane dated Katie Price for two years and has also been linked 
to Chantelle Houghton.

He likes: 'An independent, headstrong woman who's a little bit lairy. I like affection, but nothing clingy personality-wise.'
'I'd met Abi before so it was a pleasant surprise to see her when I turned up at All Star Lanes for our bowling date,' says Dane, 31.
'Abi's the type of girl I'm attracted to and if I remember correctly, when she was on the front covers of lads' mags, some of the pictures were quite good!
'I admit I did check out her bum while we were bowling, especially when she was bending over. Her curves are good - bowling and body-wise!
'A bit of tight clothing never goes astray, either.
'It didn't feel right to end the night with a kiss but I'd definitely go out with Abi again.'
Nurse-turned-lads'-mag-pin-up and actress Abi Titmuss, 35, dated John Leslie for five years, then David Walliams, footballer Lee Sharpe and actor Marc Warren
She goes for: 'Someone with fresh breath who smells good and isn't carrying a weapon!'

'I'm one of those girls who always has a boyfriend, but I've been single since August so I'm ready to date,' Abi admits.
'Physically, Dane's really attractive, plus he dresses really well and made an effort.
'I like a man who's good at sports.
'Dane was very charming and 
we shared a milkshake - he did complain I was hogging it, but I like 
a man who takes the mickey.
'There was a bit of flirting going 
on and although we haven't swapped numbers yet, we might.'
Read the full story about Dane Bowers and Abi Titmuss's date in Now magazine dated 14 February 2011 - out now!
SEE THE VIDEO Dane Bowers and Abi Titmuss go bowling>>