Thursday 20 January 2011
David Beckham nearly wept when Posh told him she was pregnant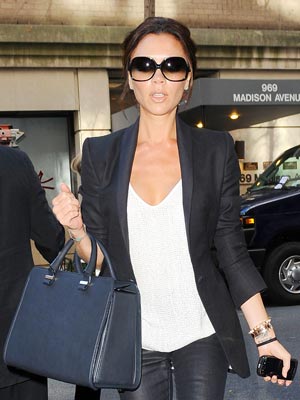 After a year of trying, Victoria Beckham is finally pregnant!
Victoria Beckham hid the news of her fourth pregnancy from hubby David until she'd set up a romantic dinner at their LA home to surprise him.
'They put Romeo and Cruz to bed early and Brooklyn was having a sleepover at a pal's house,' says an insider.
'She revealed all over candlelight after the meal.
'He couldn't believe she'd kept it secret - he was speechless and almost cried.'
Now can reveal the couple have since asked pals Gordon and Tana Ramsay to be godparents.
'Victoria invited them to dinner at Matsuhisa in Beverly Hills on 22 October,' reveals our source.
'The Ramsays were delighted and honoured to be asked.
'For all his foibles, Gordon's a great dad and Victoria loves Tana like a sister.'
Read the full story about Victoria Beckham, 36, and her pregnancy in Now magazine dated 24 January 2011 - out now!
SEE PICTURES Victoria and David Beckham launch new fragrance Signature in New York>>
SEE PICTURES David Beckham's changing hairstyles>>
SEE PICTURES Victoria and David Beckham: A love story in pictures>>