Tuesday 21 December 2010
Kelly Osbourne: Stories about me snubbing my sister at Xmas are bullshit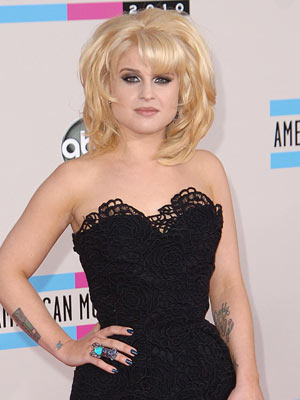 Kelly Osbourne loves her sister Aimee
Kelly Osbourne has rubbished rumours she's fallen out with older sister Aimee.
It has been claimed the siblings are refusing to spend Christmas together following a series of arguments.
'Aimee and Kelly haven't spoken for months after an almighty row,' a source told the Sunday Mirror.
'They've always had a challenging relationship but this last row seems to have tipped them both over the edge... It's become a nightmare situation for the whole family.'
But Kelly, 26, has now taken to Twitter to strongly deny the claims.
'Why are you posting bullshit stories about my sister and I we are both spending Xmas together in the uk! I love my sister,' she Tweets.
Aimee, 27, has largely stayed out of the public eye and refused to take part in the family's hit MTV show when it started in 2002.
SEE PICTURES Kelly Osbourne Style File>>
Esme Riley